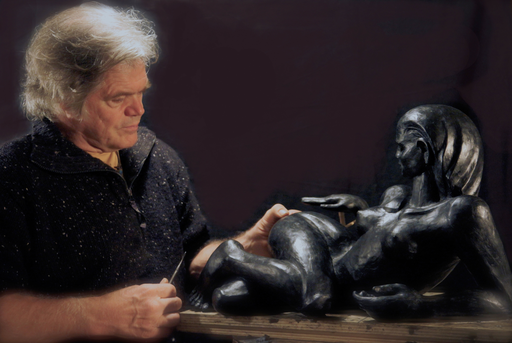 BIOGRAPHY
Mr. Rino van Voorbergen / Bronze Sculptures.
Rino van Voorbergen, born 22 Ocktober 1949 in Zuiddorpe, Zeeland, the Netherlands, Europe, received his artistic schooling in the Art center in Ottersberg Germany. In spite of his schooling, he considers himself as a self-taught artist.
www.youtube.com/watch?v=gc8N49MvU9Y
For many years he worked in ceramic art, but because of the limitations of this material, he felt the needs to express himself in bronze
www.youtube.com/watch?v=lL9YF3XiSvs
Now he is exploring all the possibilities of this material. In the beginning he was inspired by the Art Niveau, but clearly developed his own style.
From the year 1985 on Rino started to make bronze sculpture, and he has the feeling that he started on a big adventure that has been getting all the more exiting through the years. To make something that has never been there before, to make something that has a life of its own; is his struggle and adventure.
www.youtube.com/watch?v=0wG8QjEXozA
Rino did have expositions at:
Gallery Wimmenum – Egmond a/d Hoef.
Noord Holland Noord – Haarlem.
Das Galleriehaus – Detmold (Dld.)
Culturele Cirkel – Heemskerk.
Jordan Road Gallery – Sedona Arizona (USA)
Artihove – Bergschenhoek.
Sculptures placed.
Warmenhuizen: "Ursulabeeld", aan de Oude Ursula Kerk.
Tuitjehorn: "De Veerman", Instituut Midgard.
Schoorl: "Eurythmiste", Instituut Scorlewald.
Schoorl: "In-Spraak", Instituut Scorlewald
Bergen: "Zusterschap", Klooster van de Zusters Ursulinen.
Brummen: "Harpspeelster", Instituut Michaelshoeve
DenHelder:"Vuurvogel",DeJongAssurantiën
Geldermalsem: "Odin" Bedrijf Odin
Netherland
www.facebook.com/rino.vanvoorbergen
tel +31651103472